Corporate Social Responsibility
Child at Street 11 children have benefited immensely from corporate donors whose donations have helped the Centre cover its operating expenses. Companies can also consider following the lead set by the some of these companies:
Donated funds as well as built a pond and a tree house which the children in the Centre use for outdoor learning explorations.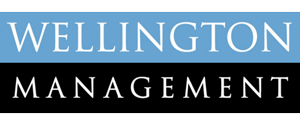 Donated funds for 3 years to the Centre to pay for a fund raiser who can help the Centre with financial sustainability and growth in enrollment plans.

Donated not just funds but invited the Centre's children to be part of the Singapore Exchange market open ceremony.

Morgan Stanley adopted the Centre as its charity project for 2 years and during this period raised funds to pay for an extensive renovation project of the Centre. It had also run a weekly reading programme for children in the Centre.
"We can always sense a pride in her whenever she describes her school"
"Merlinda has improved a lot in her reading and maths. Her artwork shows that she is more confident".
"The school has provided a lot of activities and excursions for Ethan during his stay in the school and this has given him great exposure".
"All my children are precious. Elvina is my heart and soul. My two older sons also attended this school. I know the school will take care of Elvina".