Professionals who bring with them their skills in story telling or physiotherapy or approaches in psychology can make a difference to children's and parents 'lives.  A medical practitioner or an auditor or an educator with a degree in pedagogy can help children be happy learners. These professionals will add value to children's learning in the Centre. 
Find out more about our Volunteer Management Policy.
A top flamenco maestro like Antonio Vargas and his wife Daphne Huang together with another professional Kahchun Wong who is an orchestra conductor have worked with children on projects that have led to presentations and performances on a national stage.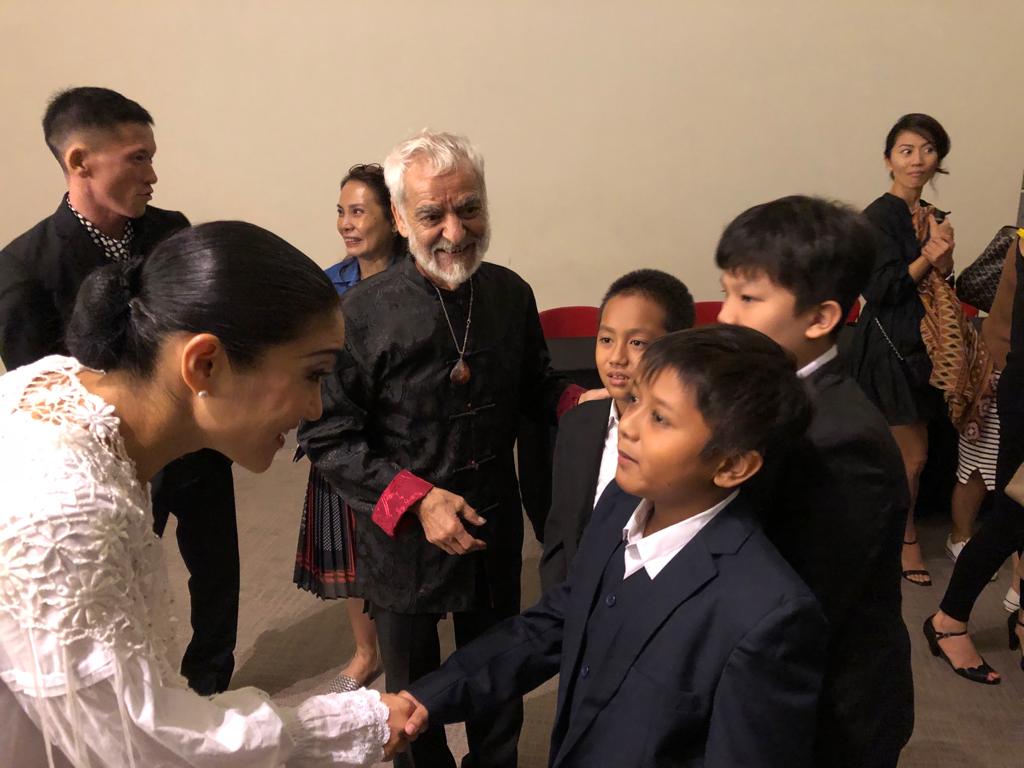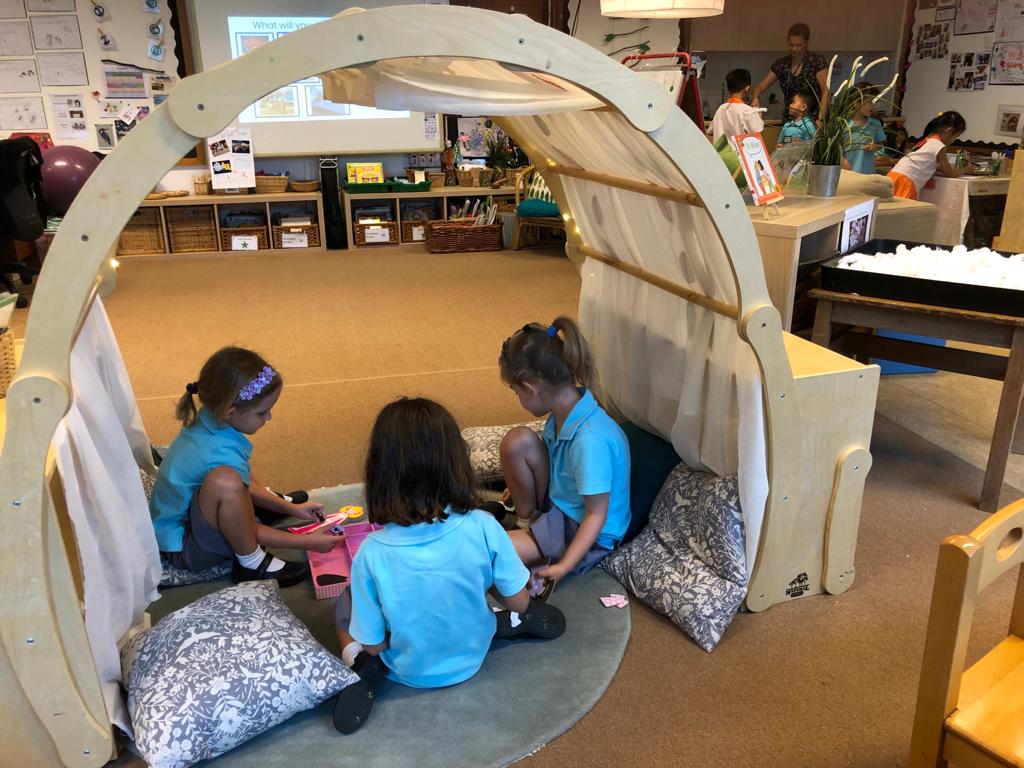 Schools like the United World College of South East Asia (UWCSEA) have had an education partnership with the Centre for over 18 years. Students from the College visit the Centre once a week to interact with and create learning possibilities. Children from the Centre also visit the kindergarten classes in UWCSEA once a year and host a visit from the international school in the Centre.
"We first sent Zayn to Child at Street 11 when he was only 8 months old. The teachers are always patient with Zayn and take care of him with so much love. The most surprising to us was that Zayn was able to follow the dance steps during the graduation ceremony. We thought he'll just stand/sit or even cry on stage. This must have been putting a lot of effort to make this happen! Really appreciated it and thankful to the teachers for their efforts in creating a wonderful environment for the children."
"We are so happy to have found Child at Street 11 IFC. We send our baby girl when she was around 3 months old. We can feel she enjoy going to the centre everyday with smiley face and can't wait to be carried by the teacher. Teachers are very caring to our baby girl and there are lots of activity in the centre. Thanks to the teachers who are taking really good care of Aaliyah."
"My experience working with the school is great. The teachers are very friendly and take initiative towards my kid. It's not easy to take care of my kid as my kid has learning needs.. But the teachers work with us by asking us how to handle him so that they can handle him better. The determination of the teacher to take care of the kids is wordless. I would like to take this opportunity to thank the principal and the teachers for the effort that you all have put in."
"Ryan Ting is able to adapt to the school environment. The main reason being the friendly and caring staff and teachers. He has a lot of friends in C11. We can see that he enjoys the school activities, especially the excursions. He is always happy when the teachers accompany him while waiting for us. Till today, Ryan has learnt to sing songs, write a few letters and numbers, draw simple shapes and speak English well. We believe that these are all the efforts and hard work by the school teachers."
"Child@St11's infant care centre exceeded our expectations in caring for our little one. Within days of enrolment, they sent us a photo of our daughter beaming with joy, which instantly assured us that she was in great hands. The teachers also went above and beyond by sending our daughter a lovely dress during the Christmas season, which was a heartwarming gesture that we will never forget. We are grateful for the love and care our daughter received at Child@St11 and highly recommend them to any parent looking for a nurturing environment for their child."
"Ariana and Sufian love their time in school even though they cry everytime i drop them off. After seeing their teachers, they are always so happy and ready to learn new things. Ariana is able to do more hands on activities and is braver when she plays outdoors. This was a challenge for her prior to attending school. She is learning to talking a lot too! Thank you teachers for the love, care and motivation for teaching our little ones."
"Aniq and his brothers enjoy coming to school as he gets to explore a lot of things. I have seen that he is able to talk a lot. He uses new words in his speech. For his age, he is able to remember most of his teachers' names. I was surprised about his ability. Thank you for motivating him."
"The first day of school for Deyan were like riding a bicycle up and down the hills. Sometimes he was calm and receptive to the school and the new norms and at other times anxious and expressive wanting his mummy and daddy to comeback to fetch him home. However, the teachers at Child at Street 11 and us together managed to calm his nerves and now he is happy to go to school. The next big achievement was making him wear the uniform and that he has come to accept too. Thank you teachers for your hard work and perseverance. "
"The school is truly great and often hosts interesting activities which has given great exposure to my son, Shivansh. The teachers are kind, approachable and understanding. It's the perfect environment where our kids can blossom."
"Elvina has learnt so much after joining Child at Street 11, in terms of how to have a proper conversation with other people. She also feels confident in learning numbers."
"Yugan and Pallavee have adapted so well with the change in environment! They really enjoy going to school and have made new friends really fast. I am very sure that the teachers play a very important role in making sure of that. A very big thanks to the teachers for allowing my children to develop a sense of belonging! Great job!"
"I feel that Jayden is more active and smiles more when he goes to school. He is very eager to wake up in the morning to attend school. He is more open to trying vegetables in his diet now. He is much happier after attending Child at Street 11. Thank you for taking care of Jayden!"
"Thank you Child at Street 11 for nurturing Yu Siang to become a innovative and cheerful child in his growing path!"
"We can always sense a pride in her whenever she describes her school"
"Merlinda has improved a lot in her reading and maths. Her artwork shows that she is more confident".
"The school has provided a lot of activities and excursions for Ethan during his stay in the school and this has given him great exposure".
"All my children are precious. Elvina is my heart and soul. My two older sons also attended this school. I know the school will take care of Elvina".