Located in Street 11 in Ang Mo Kio Avenue 3, the centre was registered in 1995 and started operations in 1999. The Centre was founded by volunteers to provide affordable, high quality pre-school education to many families which couldn't afford childcare fees.  The main aim was to support children living in highly diverse but inequitable settings. The belief was, and still is, that without achieving success in a strong education programme, children will have limited economic abilities for the rest of their lives. This outcome affects not just the children, but the economic future of their families and Singapore.     
To gather evidence for this belief, Child at Street 11 volunteers did a survey in 1994/1995 of several rental blocks in Ang Mo Kio. The volunteers found about 100 families with children aged two to six. Most of these children stayed at home with their parents, mainly mothers because their families could not afford the fees to place them in childcare centres.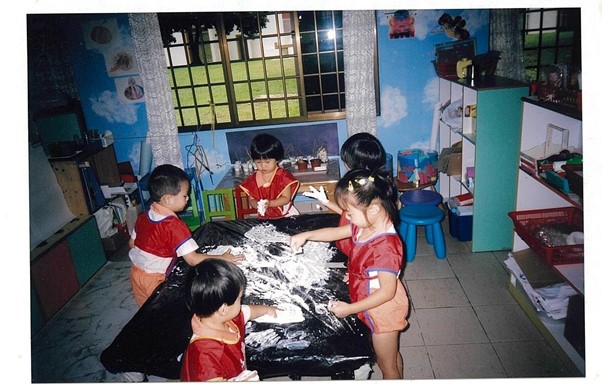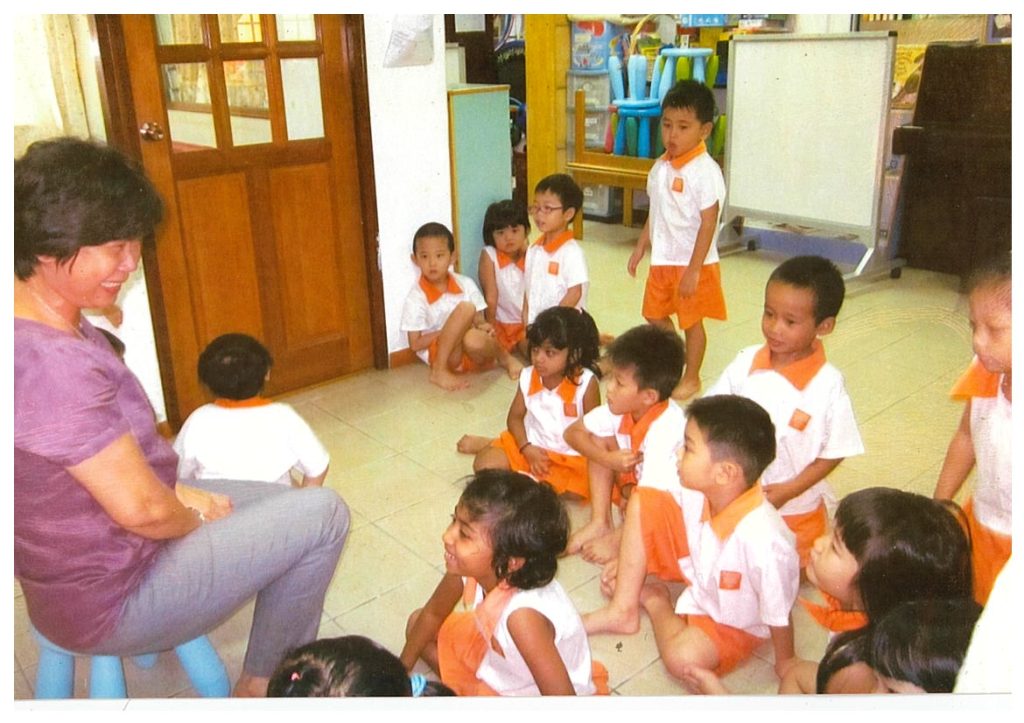 Caregivers, mainly mothers, did not work because they could not afford baby-sitters. Child at Street 11 found in its survey that many mothers preferred to work, as both parents, and grandparents working will increase the total family income. With an increase in income, the family can begin to break out of the poverty cycle.  
This study laid the foundation for an approach of providing highly subsidised childcare programme in Child at Street 11 – the family pays for what they can afford, the Centre covers its operational costs by relying on government grants and raising funds from corporate donors and well-wishers.    
With these approaches, children at the Centre continue to receive a high-quality pre-school education programme that includes collaboration with professionals such as classical music conductors, professional dancers, space engineers, among others. The children learn languages, develop thinking and social skills and become self-reliant and confident in the process.
The Centre's culture is based on respect for people and ideas that are different. Children with special rights, referred to in mainstream education as special needs, are welcomed and accepted in the classrooms by children and their teachers. 
Teachers are regarded as anyone who works in the Centre. A cook or a cleaner is regarded as a teacher who brings rich experiences from their work and life into the lives of children. Like the children, who are continuously learning, adults spend more than 90 hours a year on professional development sessions. These sessions are aimed at improving ways of collaborating with children in their search for knowledge and creation of theories to explain many aspects of life.
Children and teachers have embarked on projects that have shown children as competent learners. Children co-wrote the lyrics of a song that was set to music composed by a Singaporean conductor, Kahchun Wong. The children performed their song for Singapore's President Halimah Yacob on 28 July 2019 at the Istana.
Children were also involved in a space project where their messages of love were carried on a space capsule that almost crossed the edge of space known as the Armstrong Line on 31 May 2019.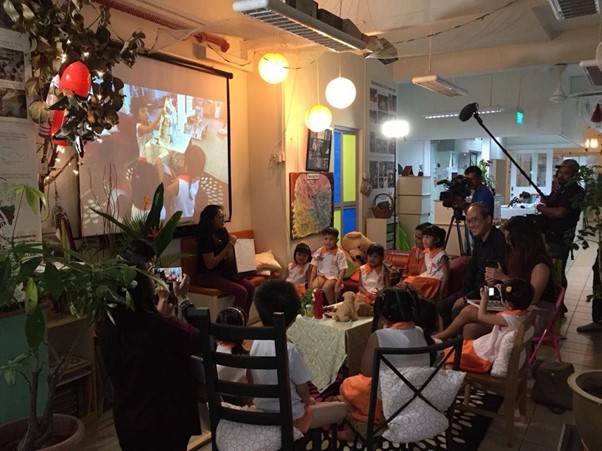 In January 2021, the primary school pupils performed excerpts of Anne Frank's Diary to the Ambassadors of Israel and Germany. The performance was held in conjunction with the International Holocaust Remembrance Day Ceremony that is observed in memory of the victims of the Holocaust. 
Israeli Ambassador Mr Sagi Karni said after watching the performance that he had seen the production of Anne Frank's work in many countries, outside of his homeland, Israel. But he was moved by the performance of the children in Child at Street 11. "It is still spine-tingling for me, and the children despite their young age seem to get into the unimaginable reality of the horrific lives of Jews during that period in Europe."
Added Dr Norbert Riedel, German Ambassador to Singapore: "My encounter with the children of Child at Street 11 in the context of the immensely difficult and complex subject of the Holocaust has left me with a profound impression. Their self-developed performance of the Diary of Anne Frank was insightfully presented and touched upon all those universal lessons that are vital to ensure that this darkest hour of humanity never repeats itself.''